Remodeling can create anxiety for some people so we try our best to work with you to eliminate as much anxiety as possible. We know all about these worries, and we take pride in eliminating all of this stress for homeowners. In fact, after completing a home remodeling project, we love hearing relieved clients rave about how smooth and stress-free the experience was. The key to a headache-free home remodeling project is choosing the contractor very carefully.
Of course, you also want someone who will take the time to listen to your ideas and understand your vision. Your contractor should embrace your creativity, not discourage it. We aren't intimidated by unusual or ambitious ideas.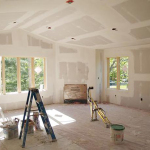 In fact, we love the challenge of creating something completely original—and amazing! If you can dream it, we can build it.
At Arizona Design and Remodel, we can help with your entire home remodeling needs. Whether we want to refresh your bathroom, improve your kitchen or build an addition into your home—we can bring your vision to life!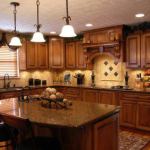 Why use Arizona Design and Remodel? Reputation: We take pride in our work. Our reputation is very important because it means referrals. When a job is finished, we want to be proud of the work, and want you to be totally pleased.
Communication: A home remodeling contractor should communicate well with you right from the start. We take the time to answer questions and educate you about the process.
Respect: A home remodeling contractor should respect your home and your property, and treat it with utmost care. At Arizona Design and Remodel, we also show respect for you—not just by being courteous and professional, but also by taking care to eliminate problems that might cause aggravation or delays.
Contact Arizona Design and Remodel today for all of your residential or commercial remodeling or repair needs call 602-400-2483 for your free consultation.